Not long ago, participants of ALLATRA International Public Movement had the pleasure to get acquainted with Mr. Syed Muntasir Ul Hamid from Bangladesh through social media. Muntasir, as he wishes to be called, kindly accepted our invitation to participate in a Live Conversation on ALLATRA TV, a part of the "6 Degrees of Connection" project. According to the sociological theory of "six handshakes," all people on Earth are connected through six or even fewer social connections. Thanks to this theory, people from different countries and continents share the idea of the Creative Society project and take the initiative to continue the chain of events.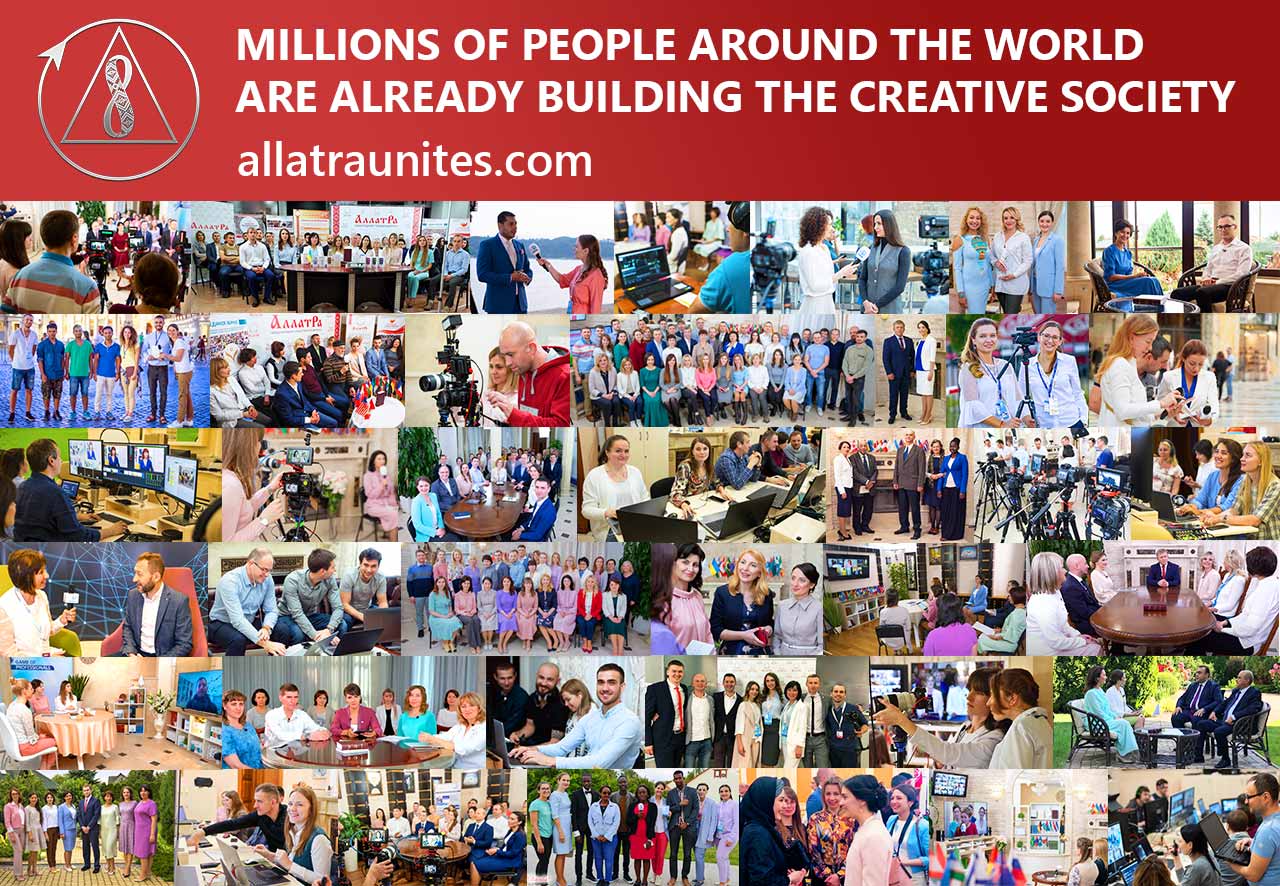 Muntasir is the Deputy Managing Director of Black Brains - a nonprofit volunteer organization that helps students to find internships and gain practical knowledge. We found out that Bangladesh currently suffers from a high unemployment rate and opportunities for students are very limited. Therefore, young people who are eager to enter the workforce face obstacles and feel discouraged. Black Brains developed a simple and easy platform where students have an opportunity to enhance their skills and gain confidence. This shows that indeed, there are many people who want to help others and aren't indifferent to the future of our society.
After the interview, Muntasir got inspired by the idea of building the Creative Society and said that he would like to share the important information about the 8 Foundations described in the article "Foundations and Stages for Building the Creative Society."
The Creative Society is a global project initiated by ALLATRA IPM to answer such questions as: How do we, representatives of humanity, envisage such a Creative society? And how can we unite for this goal and achieve it all together?
The idea is to create a future without wars, conflicts, violence, and hunger.

To ensure a decent life for people all over the world.

To bring modern society to a new level of unity and peaceful development of civilization in all spheres of life.
Muntasir offered the participants of the Movement to join the conference that will be streamed on the platform of Black Brains organization on their Facebook website and to stream it on the ALLATRA TV YouTube channel. He proposed that speakers of both movements appear at this event and tell the graduate students about the Creative Society project, the Movement as well as corporate ethics, manners, and behaviour. We happily agreed to take part in this conference as it was a great opportunity to talk to the young generation about the values that should prevail in our society and the responsibility that each of us has.
We all need to understand that no one will change our life for the better but us. If we want to live our lives in a happy, safe, kind, and friendly world, we need to create this world through our own decisions, with our own hands and actions. It is our responsibility and only we ourselves can make it come true. We need to understand that Human life is of the highest value. Nothing can be higher and more valuable than a Human, Human life and freedom. This gives a completely new vector to the concept of the state. In the Creative society, people are no longer a controlled mass governed by some officials. People are valued, heard and cared for. After all, we are the real power, and we are the ones who form all states and countries. We need to take responsibility into our own hands and peacefully and actively build our common future on this planet.
After collaboration with the Black Brains team, very polite, educated and friendly people, the "Open Discussion: Employment & Corporate Ethics. The Creative Society is a Paradigm Shift" project was born.
We were looking forward to meeting young graduates and having a friendly open discussion with them. Many interesting topics were raised such as healthy competition, human life, opportunities for young professionals, who is a real leader, and what qualities we must possess in order to be happy and successful. We enjoyed our conversation so much that we didn't even realize how quickly the time went by and didn't want to say goodbye. We agreed on further cooperation.
This experience shows that no matter where we are and where we all come from, if we have the same goal and we treat each other with respect, many great things can be done. Only through joint efforts can we achieve the transformation of our society. This is our life. Let's take responsibility and act together to build the Creative Society!