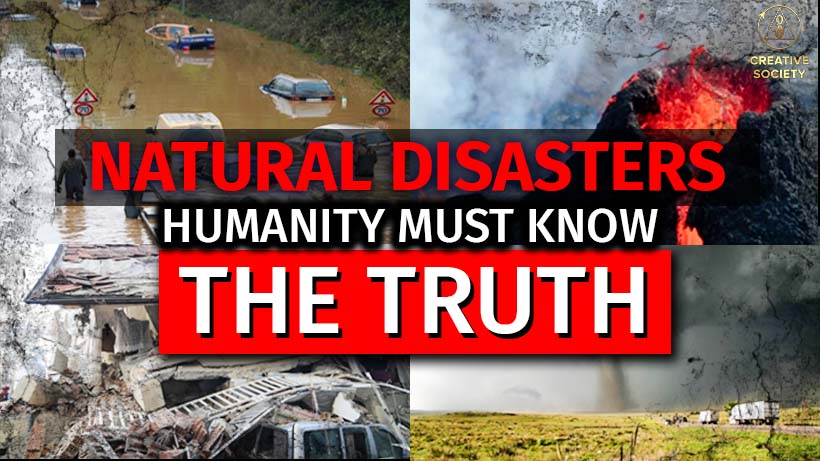 Recently, the severity and frequency of climate disasters have been rapidly growing throughout the Earth. Volcanic eruptions, fires and earthquakes, tornadoes, storms and hurricanes, floods and landslides shake our planet almost every day.
But since these disasters occur "somewhere there", with other people and do not directly concern us, we get used to "turning a blind eye" to what is happening. Consciousness wipes out the catastrophic nature of events, tomorrow the information about the next disaster is forgotten and life goes the way it goes. At the same time, somewhere on Earth, hundreds and thousands of victims are fighting for their lives and the lives of their loved ones, for a piece of bread and shelter over their heads, for a chance to sleep warm and meet a new sunrise.
The Creative Society Project's "Breaking News" channel airs stories every Sunday about natural disasters that have occurred during the week. These videos show the increasing destructive power of nature that people face.
Over the past week alone, for example, there were massive floods and landslides in Brazil, devastating storm Malik swept across Europe, a rare snowfall occurred in Morocco, and a state of emergency was declared in Ecuador due to heavy rains.
Moreover, severe snowstorms, accompanied by hurricane-force winds, hit the east coast of the United States. Heavy rains hit Haiti, and the storm caused flooding in the Dominican Republic. Streets in cities of Malaysia were in chaos due to the storm, and in the north of Peru there was a powerful earthquake of magnitude 6.5. Simultaneously, the Sakurajima volcano began to erupt in Japan.
These climate disasters were accompanied by human casualties. Dozens of people have already died in Brazil, there are wounded and missing. There are also fatalities in Quito, the capital of Ecuador. A storm in the United States killed several people. In Haiti, heavy rains also caused deaths.
The true cause of all these natural disasters is the astronomical cycle. Any attempt to influence the climate without taking this factor into account is futile and results only in a loss of time and energy. Obviously, humans are not currently capable of stopping climate disasters.
The consumerist format of society leads our civilization to death. However, we have the power to prevent such a scenario from happening. Scientists, climatologists, officials and journalists, community and religious leaders spoke about how to get out of this situation at the international conference "Global Crisis. Time for the Truth."
At the event it was noted that all actions aimed at destruction, wars, killing of people and strengthening the consumerist format of society must be stopped now. It is important to unleash science, unite the entire scientific potential of 8 billion people living on Earth to solve the problem of confronting the climate crisis and the survival of humanity. We need to build the Creative Society — this is our only chance for survival.