iForum-2021 brought together specialists in the areas of Internet technologies, business, startups, advertising and promotion. The conference took place on June ,18. This year, everyone who is interested in the latest technologies and the prospects for their development, who wondered how to adapt oneself and adapt business to the rapid changes in the modern world, and those who know the answer to it, met at the Olympic Stadium in Kyiv A surprise — a visit of a special guest, the mayor of the city, Vitali Klitschko, awaited visitors of the forum. He performed on the main stage with a report "The Future: Cities and States".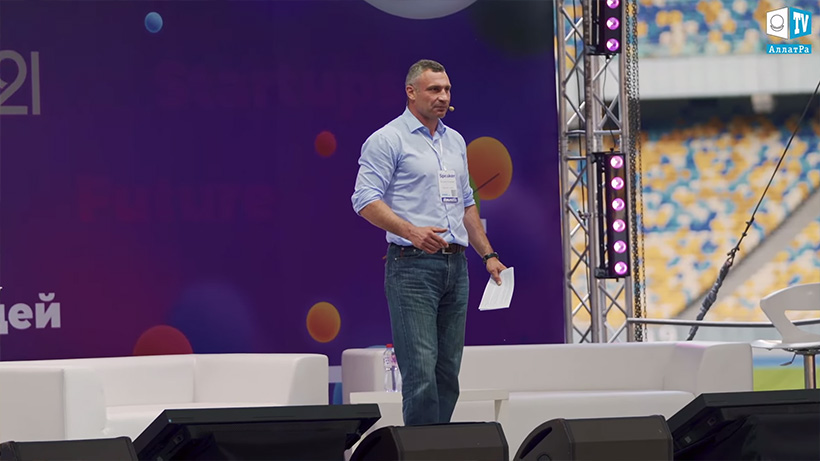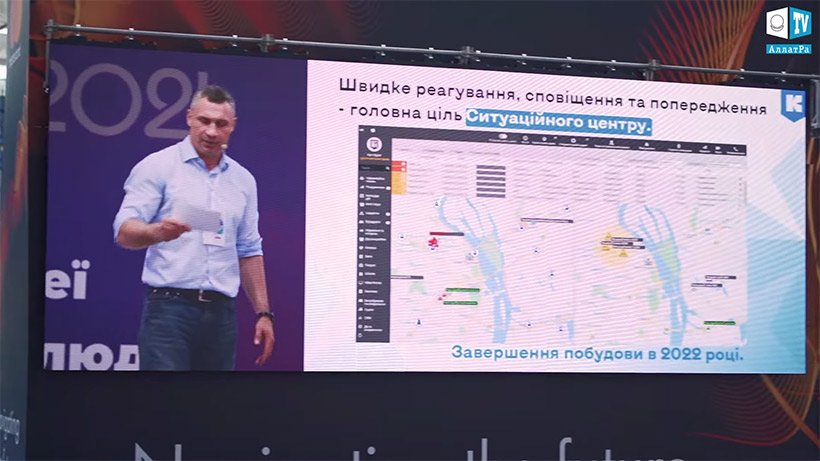 Vitali Klitschko spoke about what Kyiv of the future will be like, namely, it will be much more convenient, with the most accessible and fast services, because the main goal is to make Kyiv comfortable for life:
"There are many things that still need to be solved. And it is very good that IT technologies give us this opportunity now. We study the experience of other countries, we study the developments that society offers us and we implement them. Our task is to do it as quickly as possible".
In the interview for ALLATRA TV, Vitali Klitschko spoke about the latest technologies that have already been introduced into infrastructure of the city, for example, intelligent video surveillance cameras, with the help of which security control in the city is carried out.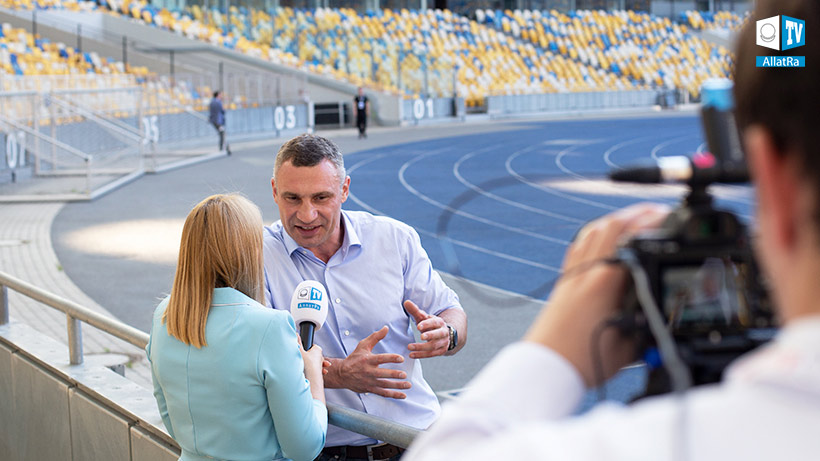 The mayor also appealed to young people and urged them to study, be interested in the latest technologies and develop, and the city, in turn, will support and provide opportunities for this. The examples given by Vitali Klitschko in an interview show that for him and his team, the priority is to take care of the safety and comfort of the people of Kyiv.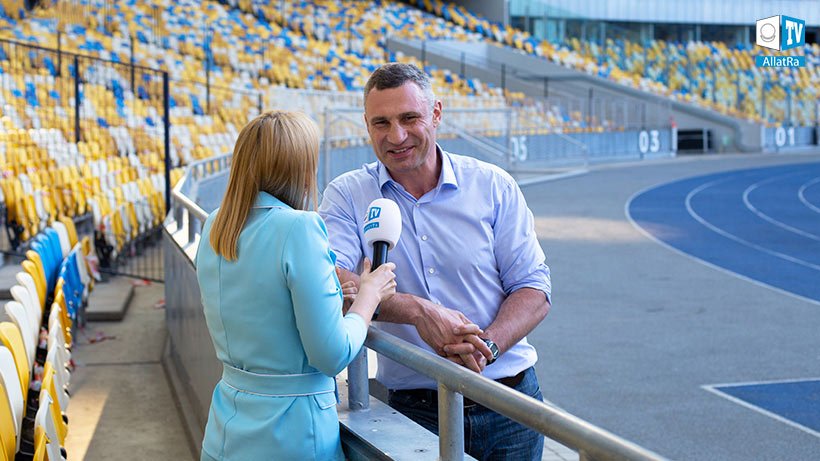 The ALLATRA TV reporter also asked Vitali Klitschko what is the role of each person in the implementation of positive changes in the life of the city. After all, it is on the participation of each person that changes depend both at the local level and at the global level. It depends on each of us how quickly we together can make our world safe and comfortable and build a Creative society. Vitali Klitschko shared his opinion:
"Our task is to change the world around us for the better and to do everything for this. Sometimes there are obstacles, sometimes it will not be easy, but if a person is confident in his thoughts, plans, intentions or ideas ... Everything first started with simple thoughts, simple ideas, and now the world has changed a lot. Therefore, realize yourself, and we will help."