On March 20th, 2021, millions of people around the world heard the main news of the 21st century - about the possibility of a peaceful and safe life for absolutely everyone. The online conference "The Creative Society. What the prophets dreamed of" was simultaneously translated by volunteers into more than 45 languages as well as into sign language It was broadcasted on thousands of platforms, radio stations, podcasts, social networks, TV stations, websites, and many other Internet resources.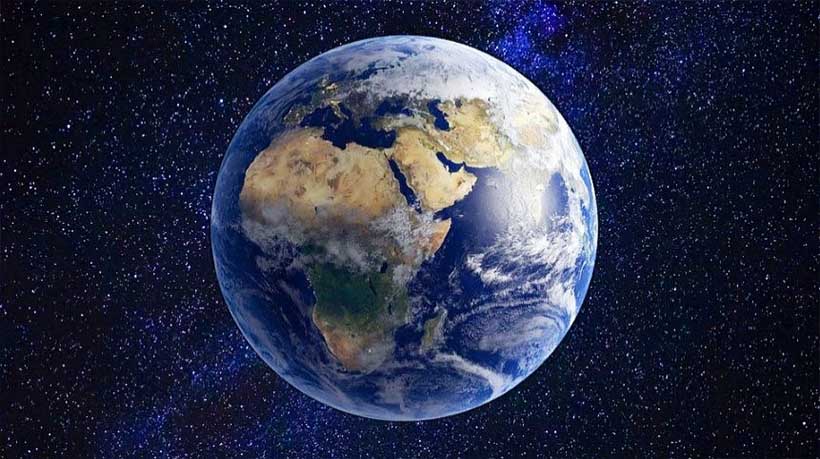 March 20th was the day the Prophets spoke of, the day when everyone would hear the call in their own language, the call to stop violence and follow the call of their heart. In addition, March 20th is the day when the Navruz holiday is being traditionally celebrated; it's a holiday of victory of good over evil, as well as the day of the vernal equinox, fertility, and friendship. During the online conference, many unique facts were voiced by representatives of different confessions, scientists, and researchers from such fields as religious studies, philosophy, political science, history, sociology, and so on. Serious analysis of dozens of speeches and their sincere appeals by speakers for viewers and listeners to discover the deep meaning of the discussed topics during the conference.
Conference Speakers
There won't be enough space on this webpage to list all the speakers at the conference. Therefore, everyone can find out the details of this unique conference following the link: https://allatraunites.com/ru#conference-broadcast. Here are just some of the names of the speakers: Thirteenth Anglican Bishop of Jerusalem and head of the Episcopal Church in Jerusalem and the Middle East Ria Abu-El-Assal (Israel); doctor of philosophy, Islamic scholar, teacher, historian, and author of books, Aydar Khairutdinov; priest Leonel Reyes (Ecuador); doctor of law, assistant professor, Roman Pankratov (Russia); art historian MA, founder of the League of Sound, Irina Simons (Netherlands); history teacher, archivist, Natalia Pavlova (Russia); Michio Harada, Consul General of Japan in Mumbai, (India); Gerald Auger, Native American Relations Consultant, Honorary Speaker, (Canada); His Royal Highness Professor JJ Robinson (Africa, Gambia); researcher, co-author, graphic designer of the documentary "Prosperity. Is Earth Ready?" and "Prosperity 2. Earth is Ready" Foster Gamble (USA), and many others.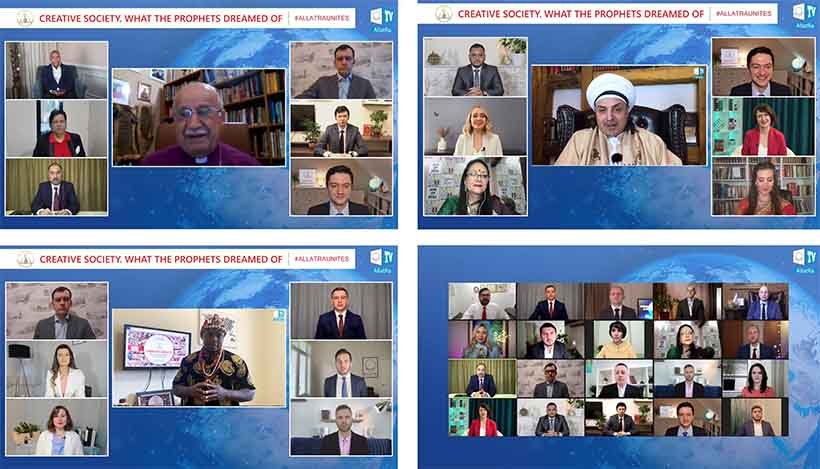 Thanks to this significant historical event, people all over the world had jointly restored the truth today. "In spite of the fact that for the past 6,000 years people have been artificially divided, the world is waking up today and more than 90% of people want to live in a peaceful society, in a Creative Society. But why don't we live in it yet?" - asks one of the co-hosts of the event, Amir Khan, a broadcaster, sports analyst, consultant, actor, marketer, and life coach from Pakistan.
Why does the world not live according to the precepts of their prophets, who spoke of mutual respect and the value of life? It's simple - because over the millennia, humanity has distorted the truth. "If at least one religion kept the teachings of its prophet pure, we would now live in a completely different world, we would not be fixated on ourselves, we would not be divided, we would not fight for the epithets of the same God and we would not experience crises: not economic, much less spiritual. "We would be already (and this is no joke) exploring other galaxies by now," said Leslie Magnum, conference host, and participant in the International Creative Society project.
The Truth has been revealed for the first time
Not only the fact of the distortion of truth was proclaimed at the conference, but most importantly, the truth was restored - the truth that had been brought into this world in its purity by the prophets. People from all over the planet provided facts of what the Buddha said about a society without violence or caste division ("If you truly love yourself, you can never hurt another"). Jesus taught, "Love your neighbor as yourself. The Prophet Muhammad (peace be upon him) said: "He who has not loved his brother as himself has not believed."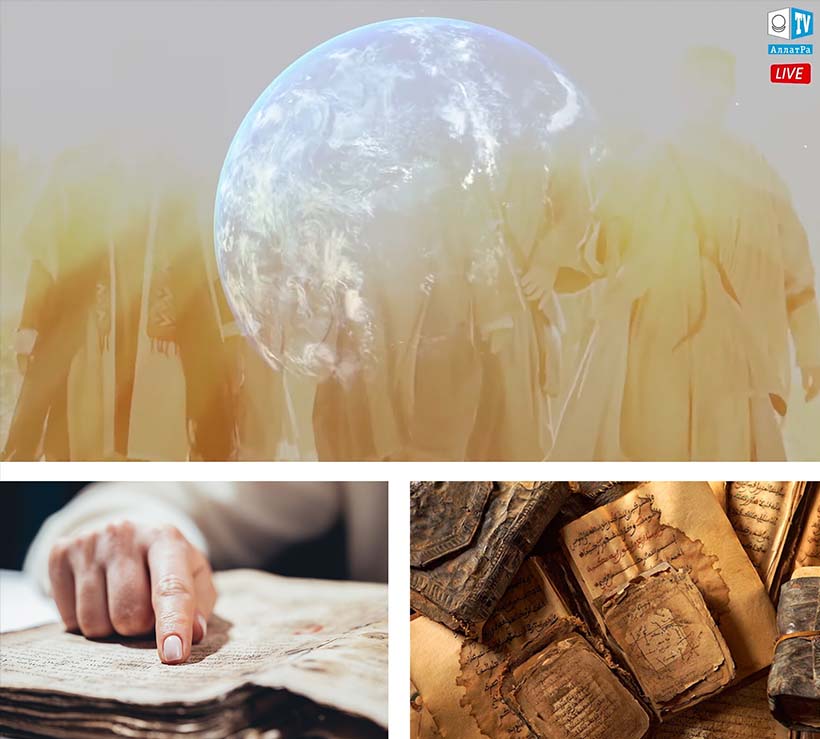 The facts are clear- all prophets came from one God and brought people the simple truth that God is one. And this is the unifying foundation for all mankind. Therefore, everything that separates people is not from God. World confessions, which are called to unite, do not achieve their purpose, and, as a result, crises, wars and conflicts occur in the world. Children, women, old people are dying, millions of people are missing all over the planet. Thus, the value of human life in the current consumerist society has long been lost.
Creative Society - it's simple
For millennia, prophets have come and brought knowledge of how to live in peace and friendship. But people keep breaking the commandments. Why? The prophets said that there should be no power of one person over another, that we are all equal. If we listened to our prophets, we would have lived in a completely different world - in a creative world, in which the life of every person has the highest value. But by listening to those who have distorted the truth, we can see what's happening outside - constant violence, wars and crises. And all this is worsened by the growing climatic cataclysms.
The life of the prophets serves as an excellent example for us of what we should strive for in our self-growth. Thus, everything is very simple - there is Truth, there is God and his prophets, and there are people who allow themselves to interpret the words of the prophets and ultimately divide humanity. Today, the planet is home to nearly 7.8 billion people, about 7 billion of which are believers. If people followed what the prophets taught us, today we would not have lived in a consumerist society dominated by hatred and evil, but rather in an adequate and respectable world.
The Choice and decision to live like humans
Who should we, humanity, listen to - the prophets or those who interpret their words? The answer is obvious. And the truth has finally been made public thanks to modern means of communication and online broadcasting to the whole world. But now, there is a choice and a decision to make - to start living according to the precepts of the prophets - in love and mutual respect or to continue living in hatred and jealousy - everyone makes this decision. The prophets spoke of a world in which human life comes first, about a world in which no child, nor woman, or an elderly person would suffer. This is a world of creation, mutual care and expression of real human feelings.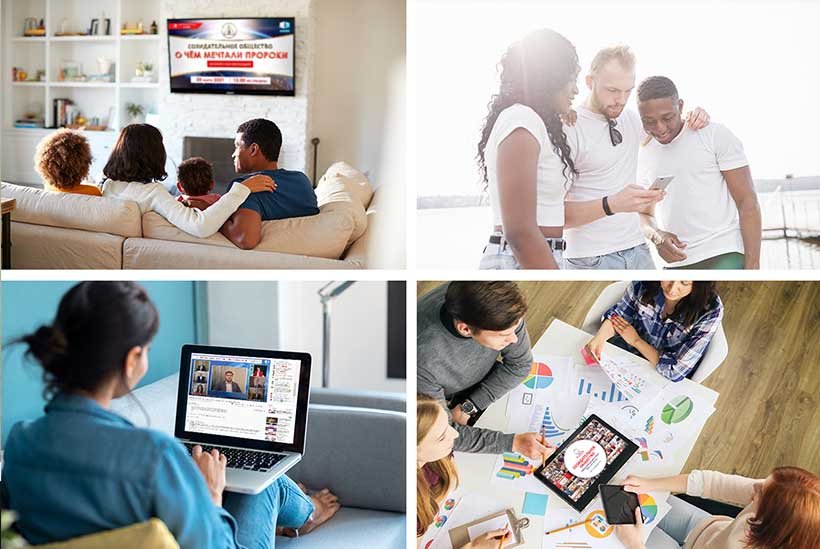 And such a world, thanks to millions of people around the world, is already being realized. It is a natural and normal desire to build a society on the foundations of kindness and honesty. And the 8 Foundations of a Creative Society, the first of which is the value of human life, confirms that the modern world is evolving, developing, and that there are ways to build not only a Creative but even an Ideal society.
The Anthem of Humanity
On March 20, 2021, a very symbolic and iconic song "We are more Than 99 percent" was played during the conference "Creative Society. What the prophets dreamed of" which stated the fact that 99% of the world's population wants to live in a Creative Society. The song played all over the world, and from now on, it can be considered the Anthem of Humanity because people of various professions, age, places of residence, social status, and religions participated in its creation. The chorus of the song contains the following words:
"We are more than 99 percent,
We are people of the Earth.
We stand for our Prophets' words and Truth.
We are more than 99 percent,
All united in One God, in one Love.
Our Prophets' dreams come true."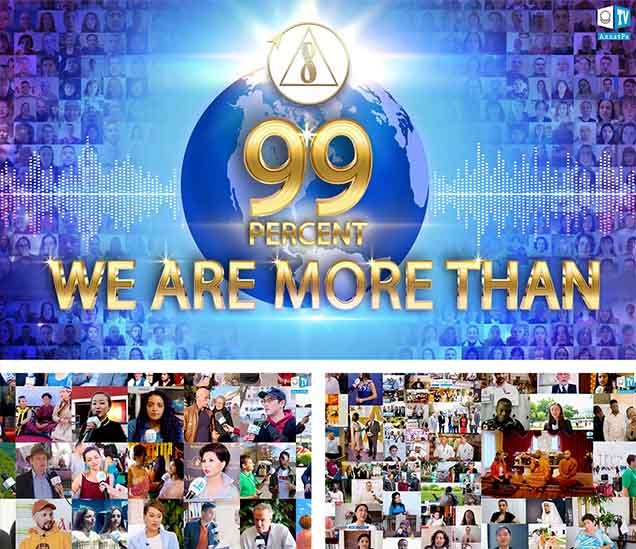 In addition, a famous singer Avraam Russo presented his new song "Save The World" which he wrote specially for the conference "Creative Society. What the prophets dreamed of." During the live broadcast, Avraam Russo said that God is one for all people, and that Truth has been One during all times.
"Indeed, for many, many millennia, many prophets came to this earth and spoke about the same thing again and again," said Avraam Russo. "They spoke about the Truth and said that God loves all humans, and in response, He asks us to love Him, as He loves us. What was the last Testament? The Lord Christ told us, "Love one another, as I have loved you, so you also love one another." He could have left us many books, but He did not leave a single book. His words were like many books. Each word replaced tens of thousands of books if a person understood what was being said. So, the Truth, dear friends, is one and the Truth is with God. Without Truth, we live in darkness, in shadow. Truth is light. Truth is the door to God, to eternity."
Every person deserve a better world
During the online conference on March 20th, 2021, a lot of facts, figures and statistics were presented. For example, Elizaveta Khromova, a geologist and geophysicist, presented an analysis of the intensity of increasing natural disasters. Synchronizing cataclysms is a serious challenge for our civilization and a test on humanity. And about this, dear readers, all the prophets also warned us - whatever path mankind chooses, there it will proceed quickly. It is noteworthy that many signs of the end times have already come true - the magnitude of earthquakes is increasing, water in rivers and lakes disappears, sea animals are being found on the shore, sudden destructive floods occur, the desert is blooming and so on.
The public has been long ready for positive changes. People are tired of living in fear. And it happened so that our days are a stepping stone, which will help people to truly unite and leave all disagreements in the past, build a Creative society and continue our development. Otherwise, the result is obvious. Today, more than ever it is very important to seriously approach this issue and to join the unique worldwide initiative. After all, every Human deserves a better world.