ALLATRA TV is excited to announce the launch of our new YouTube channel - Creative Society. Allatraunites, after an increasing demand around the world to raise the topic of how people envision a Creative Society!
CLICK HERE to check out and subscribe to the new channel right now!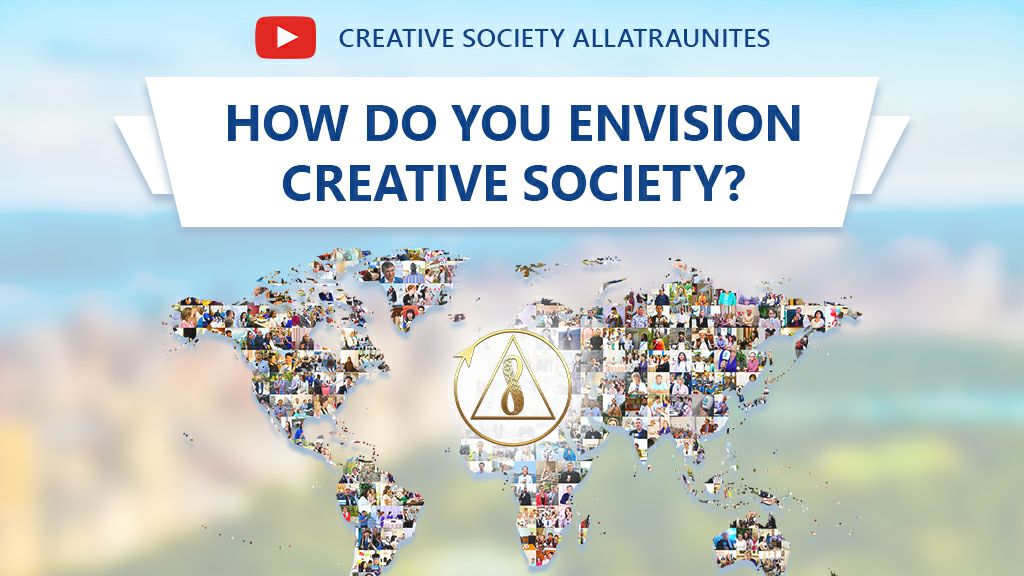 WHAT ARE WE ABOUT?
The AllatraUnites platform was created to allow all people regardless of social status, religion or nationality, to remove borders between each other and unite with the single goal to build the Creative Society where everybody's happy, where everybody can live a fulfilled life and where everybody has enough of everything in every sphere of life.
WHAT IS OUR MISSION?
To create conditions for building a creative society on the whole planet by peaceful means.
To ask people all over the world whether they want to live in a creative society, and how they envision it.
To provide a platform for a global, international, open discussion of the concept and model of the Creative Society in all spheres of human life.
To find new ways to unite the entire humanity and create conditions for the active participation of every person in the life of society, regardless of social status, religion or nationality.
WHY IS THIS CHANNEL IMPORTANT?
Daily live conversations are already uniting people from over 180 countries of the world to discuss and pave the path for a global, positive impact in the society! People are exploring each other's cultures and traditions, sharing their personal opinions, and focusing on the good in people that brings us together as one big family. You can hear feedback from participants all over the world yourself!
HAVE AN OPINION TO SHARE? DM us or email to [email protected] to join the conversation! Every like, comment, and share means so much to us. And remember, every person counts!
Don't forget to check out & subscribe to the new channel!