From February 28 to March 1, the Riga Book Fair 2020, which is a meeting place for writers, translators, and, of course, readers, was held in Riga.
The plan of the event included the presentations of new books, in the framework of which the participants of the ALLATRA International Public Movement from Latvia introduced all the visitors to the book by Anastasia Novykh "Sensei of Shambala", recently published in Latvian language. This is a very joyful event, since the participants of the movement have long wanted to translate and publish this book. Volunteers worked a lot on this, and now we see the result of their work. There were guests at the exhibition who had already managed to read the book in their native language. They gladly shared their impressions after reading it.
During the exhibition, the volunteers of ALLATRA IPM talked to the guests about what kind of society people would like to live in and what each of us can do so that such society is formed as soon as possible. All people were very responsive, friendly, outgoing and were openly saying that they would like to live in a friendly, people-oriented, and honest society. And in order to achieve it, it is necessary to talk about it with relatives, friends, colleagues, and even strangers.
The organizer of the book exhibition, Sanita Blomniece, shared her opinion on the topic of a creative society:
"Our future will depend on how responsibly we live today. This is a responsibility as to the environment, mutual respect, understanding and cooperation in various matters. I believe that many things can be made good by working together rather than acting against each other."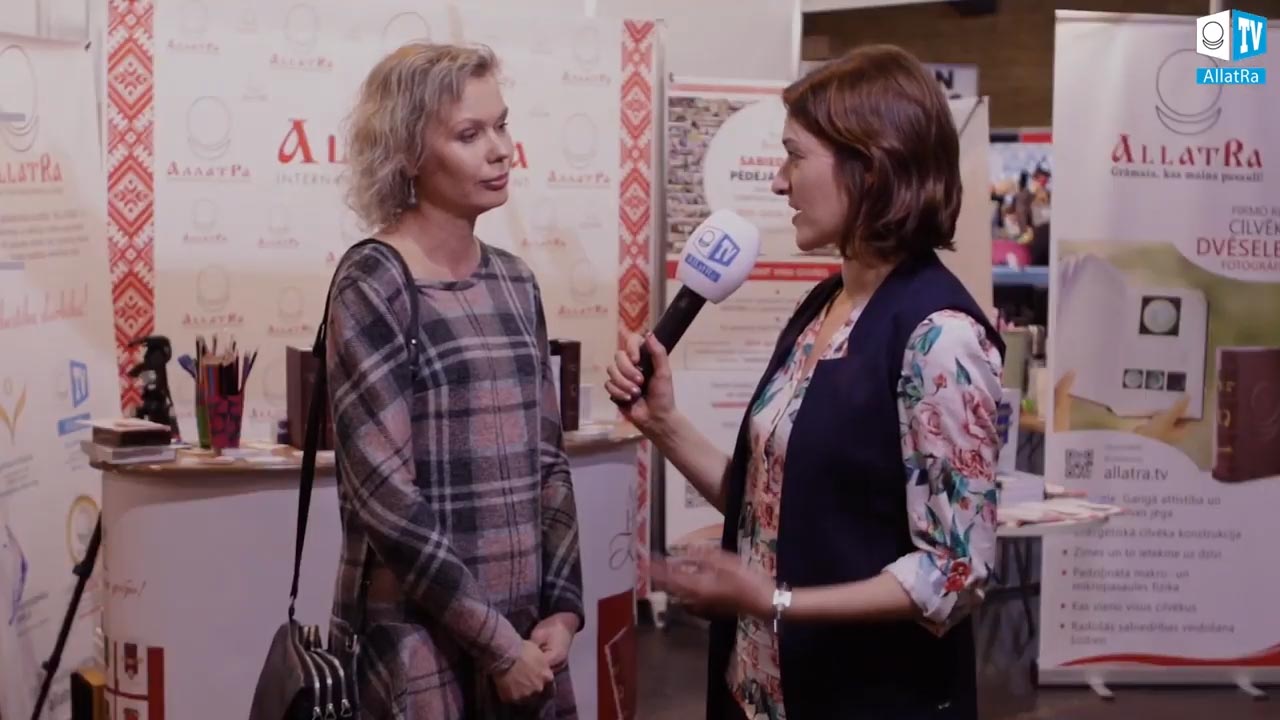 Sanita Blomniece, organizer of the book fair
We would like to note, based on what was described above and heard from those present at the book fair, that we are all the same and we all have similar desires - to love, to do good, to be open, honest, friendly, and to live surrounded by the same people.
So let's act, friends, because everything is in our hands.