On June 13, at the GolfStream golf club, with the support of the Golf Federation of Ukraine, the Ministry of Foreign Affairs of Ukraine, the Ministry of Sports of Ukraine, and the International Golf Federation, the annual tournament Diplomatic Golf Cup 2020 was held. The event was organized by the Fashion of Diplomacy magazine and the Diplomatic Golf Club. The goal of the tournament was to create conditions for better and more fruitful communication between representatives of foreign diplomatic departments to strengthen the image of Ukraine in the international arena.
ALLATRA TV journalists were also invited to this international sports tournament, which brought together a large number of people from different countries of the world and talked with the guests and participants of the event on the topic of the Creative Society. Many sincere answers were heard about the role of sport in uniting people, about friendship between peoples, about real values for all people, about the importance of building good relations throughout the planet and creating a new creative format for the development of mankind.
Uniting tournament
Anna Avramenko, organizer of "Diplomatic Golf Cup 2020", editor-in-chief of the international diplomatic magazine Fashion of Diplomacy, "Today we are united by a tournament in which seven countries take part, three countries play on the field, four countries came to visit, to support the rest and to unite in the same way. And even in such a situation, seeing how people who represent these countries unite is the first step towards this creative future."
Tamaray Pandian, Head of Representative Office of Dia Pharma Ltd, "Three words that can describe this event are friendship, communication and a bright future. In a Creative Society we are all equal, we are all people, no matter what country we are from, what status we have, whether we are rich or poor, we are all equal in the eyes of God."
In an open and unifying atmosphere, the guests and participants of the Diplomatic Golf Cup 2020 tournament noted that creation is the format of development that the whole world will come to in the near future.
Marina Evsyukova, business lady, "A creative, happy society means prosperous families, a world without violence, without wars. I believe that the planet does not need to brag about weapons, which one is cooler, but about ideas, achievements, and creativity. This should be shared and we should strive for this. This is a cool society."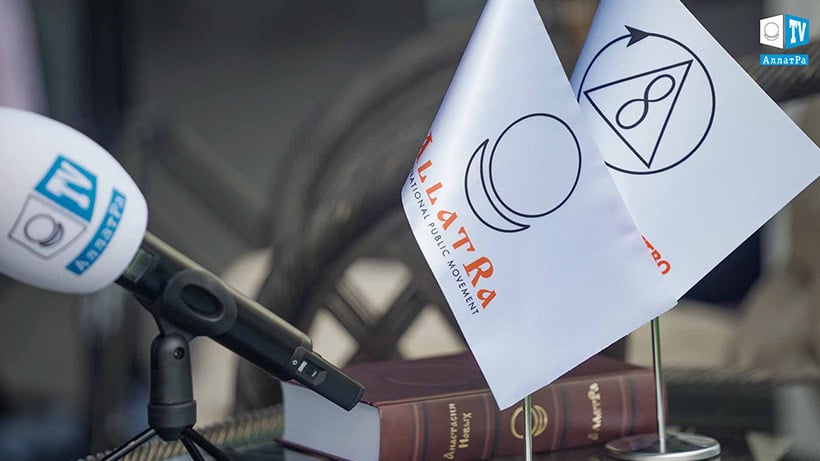 Unity is the basis for a happy future
The diplomats of foreign embassies unanimously noted that unification and creation are very important now for the whole world, and this is exactly the platform on which the Creative Society is being built.
Hashem Dazhani, Ambassador Extraordinary and Plenipotentiary of Palestine to Ukraine, "Our world has become very small, it is important to build bridges of trust between nations. Today, people are more willing to open up and say, 'Look, my house is open to you.' This time has come for us so that we understand: we are people, regardless of what country we live in, how we can make our life harmonious."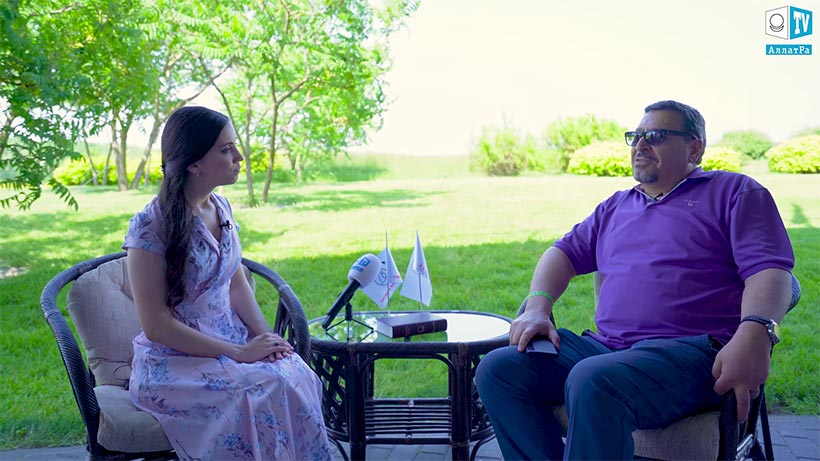 Hashem Dazhani, Ambassador Extraordinary and Plenipotentiary of Palestine to Ukraine
Alex Lenarts, Ambassador Extraordinary and Plenipotentiary of Belgium to Ukraine, "We need a Creative Society more than ever. Why? Because we are facing a very difficult crisis in the world, we have to think over our vector of development, we need to be, as you said, more creative, to find again the real value, what I call human value. We need better relations between people and nations."
About true values
The guests and participants of the Diplomatic Golf Cup 2020 meeting also told how they see the creative development and future of humanity.
Igor Kharatin, businessman, co-founder of Delab laboratory, "Those events that are happening now in the world, they gave us, people, an important understanding so that we remember what is most important: true values, respect for each other, health, and love."
Natalya Fedorchuk, head of the International Women's Movement For Family Values, "I think the world will begin to change for the better in the near future, because the next generation is behind us, the children are behind us. I wish our children lived in a country that would be comfortable for them both morally, spiritually and financially."
Artists also expressed their opinion on how they see a creative future, how to create conditions for the prosperity of all mankind.
Dmitry Ochkasov, professor of painting at the State University of Colorado, USA, "In order to create fully, a person must first acquire the degree of awareness that will allow him to accumulate these values within himself, to be able to share them with society as a whole. We need to build bridges between cultures, nations and people."
Ksenia Taylor, writer, psychotherapist, speaker of the Diplomatic Golf Cup 2020, "Society must begin with the recognition of the value of each person. When every person matters to this world, the world will move in the right direction."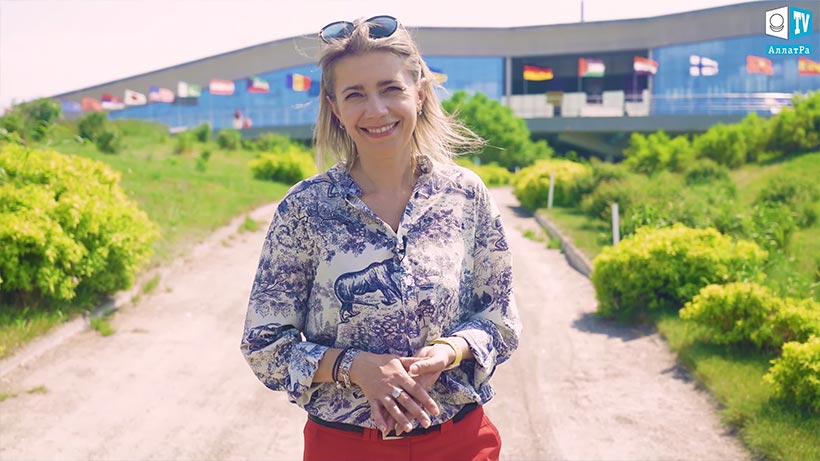 Anna Avramenko, organizer of the Diplomatic Golf Cup 2020
And in conclusion, I would like to share the inspiring words and warm wishes of Anna Avramenko, editor-in-chief of the international diplomatic magazine Fashion of Diplomacy and one of the main organizers of the large-scale event Diplomatic Golf Cup 2020:
"I would like each of us to have the opportunity to share goodness, love, decency, honesty and good attitude towards each other in creation. Let us transfer this warmth and comfort, trust and love to each other. Let's share the creation as much as possible, then there will be love, friendship, support, unification and all the best, all the brightest in the world as a whole.
Let's love each other, be friends, unite and create!"